How Help Desk Can Build Equity and Access for Your Adult and Online Learners
Online learning is the lifeline for many working adults. A report from Georgetown University cited that 40% of undergrad students are also working 30+ hours a week. The flexibility of online learning is enabling online and adult learners to NOT have to pick work or studies, but instead, allowing both to be areas of focus. That's the good news for learners. The bad news is what happens when one of these learners has a technical issue with their course. Given that these students are working, they may not be logging into courses until after traditional work hours. Even though online learning has been around for quite some time, it really expanded when the pandemic hit. Almost universally, institutions' focus went immediately to getting their courses up and saving their enrollments. Two years later, there is still a big piece of the puzzle that many are ignoring. It's the piece that directly supports their online learners and that is a 24×7 help desk. Not one that just provides access to online help materials but one that give access to a live support agent.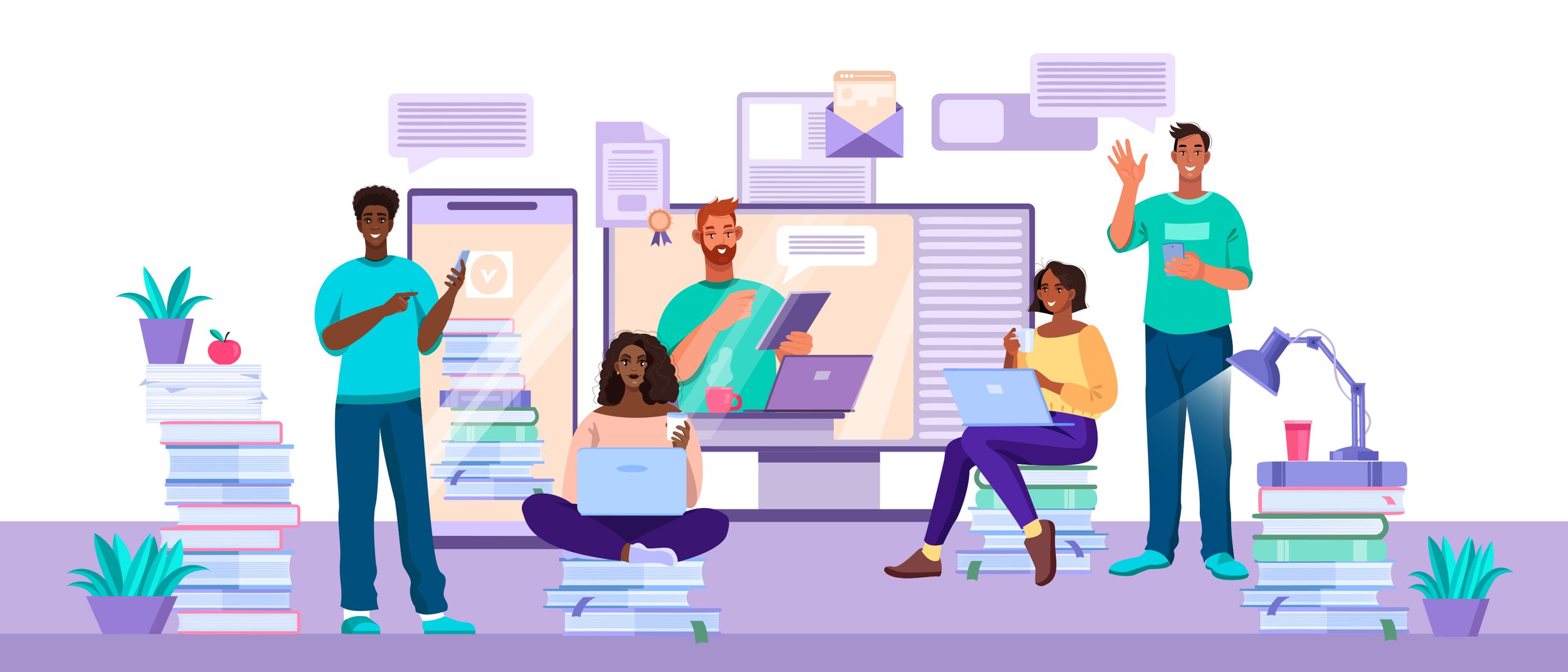 In the last couple of years, LMS or IT help desks have had to step up and pivot along with institutions to support virtual learning during the pandemic. Many are burnt out and low on resources. Now, in a landscape that is not looking backward, continuing to operate as we have while expecting the same level of success from students will not cut it. In a recent article from McKinsey and Co, timely support was highlighted as a key factor in the creation of a successful online program. Students need to feel safe and supported in their learning experience. This could include easily accessible, 24/7 troubleshooting support via a live service desk for urgent issues related to teaching and learning. After-hours support is important. It helps support equity and access. Our own experience at Ease Learning shows that one-third of all of our Help Desk inquiries come in after hours. When this level of support is provided, students who are not able to get to campus or have to focus on their studies after hours still get an equal level of support when they have access to live resources regardless of the time of day.
So how does an institution make this happen? This poses a couple of difficulties for them. Finding funding for additional staffing is not easy and it's also difficult to onboard, train, and keep adequate levels of staffing to support a 24×7 help desk. This can be quite a task and one that many prefer to outsource to a third-party help desk provider. Doing so can help reduce costs, allow scalability, and reduce the stress of managing a help desk, allowing internal teams to focus on projects that will help the institution move the needle.
Third-party help desk providers, like Ease Learning, are an easy solution as the infrastructure was built for this new age. Our outsourced Help Desk service has expert live agents available to email, phone, text, or chat 24 hours a day, 7 days a week. It is a great way to scale and deliver a seamless transition to both students and faculty. We also often hear from our customers that we allow them to streamline end-user support by bridging the gap between the various systems used internally. We are able to support the LMS as well as the other educational technologies and tools being used by learners.
No matter where in the process your institution may be, it is important to begin implementing a strategy that provides this level of support and drives success to your programs and avoids the dreaded roadblocks along the way. We have experience working with all types of institutions to provide a 24×7 Help Desk experience for students, if you'd like to learn more about how we can support your learners and how our Help Desk service can help with equity and access at your institution, contact us today.
Our unique combination of learning design and development services, managed help desk support and skills assessment solutions prepare your students for the jobs of tomorrow and empower your instructors to deliver an inclusive experience for their students.
Our tech-enabled solutions identify skills gaps in your workforce. Paired with our learning design and development services we help to fill those gaps with impactful, accessible and equitable program developments, assessments and improvements.
It is vital to create accountability and transparency around validation of skills in onboarding and ongoing training programs. We help you authenticate skills for various healthcare job tracks while powering your ongoing training solutions.
Learning Design
"I am so grateful for your patience with us throughout this process—we've been able to learn a lot with this pilot and have valued you all as thought partners in that work."
Girlie Delacruz
Associate Vice Chancellor of Teaching and Learning at Northeastern University
Skillways
"This work has illustrated mapping of existing nursing content to the draft AACN Essentials through the Skillways platform.  This offers us a way to move toward competency-based education by truly modularizing our content for small-bite delivery because we can measure progress toward outcomes as students proceed along individual paths."
David Bodily
Director, ReNEW & RN-BSN Completion Programs University of Wyoming
Skillways
"Thank you for all of your hard work and support! We appreciate your professionalism, knowledge, and participation in this wonderful experience to create two creative and dynamic courses."
George Lacuesta
SME at NOCE
Help Desk
"Ease was always quick to work with us as an institution to quickly resolve issues. The follow up of agents was amazing."
Nancy Artaz
Friends University